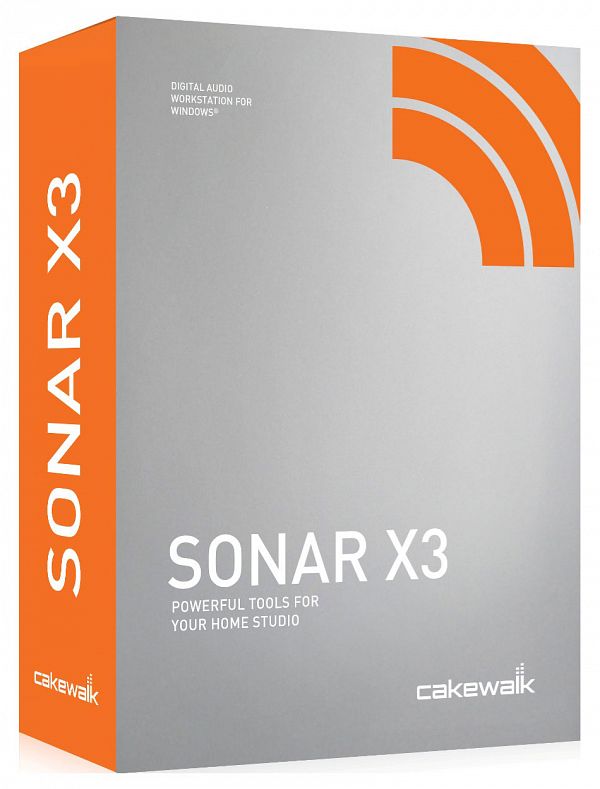 Cakewalk SONAR X3e Producer Edition
is superior over other DAWs, which are available in the industry. This music production software that contains all the recording, editing and mastering features needed to deliver a variety of professional audio and video related products. The software features unlimited simultaneous audio and MIDI tracks, FX, sends and busses, and full VST3 support using a 64-bit mix engine. The ProChannel console strip employs a console emulator and tape emulator to deliver authentic vintage analog sound. The comping feature allows for recording any number of takes and then selecting the best parts from each, providing a quick way to get a flawless performance. VST3 support is now fully integrated, and the software automatically detects new VST plug-ins without the need to rescan. For pitch correction, time stretching, and audio to MIDI conversion, Melodyne Essential is included, and ARA (Audio Random Access) integration means no more waiting for data to transfer into the editor - simply click to open the audio clip and get to work.
Key features of Cakewalk SONAR X3e Producer Edition are as follows:-
1. Unlimited audio and MIDI tracks and can easily mix with unlimited effects, sends and busses. 2. Move seamlessly across all your production tasks with Skylight Interface 3. NEW! Skylight Interface enhancements and color customizations 4. NEW! Assemble the perfect performance with breakthrough workflow 5. NEW! Full support for VST3 synchs' and effects 6. Record and mix with the end-to-end 64-bit double precision engine 7. NEW! Gobbler cloud saving and sharing 8. Program beats using the Step Sequencer 9. Play loops in real-time with the Matrix View 10. Customize searing guitar tones with Overloud TH2 Producer amp sim 11. NEW! Get authentic drums sounds with the full version of XLN Audio Addictive Drums 12. NEW! Play vintage piano sounds with AAS Lounge Lizard Session 13. NEW! Have a session guitar player with you at all times with AAS Strum Acoustic Session 14. Create modern, electronic dance sounds with Z3TA+ Classic 15. Play and record with 23 instruments including Rapture and Dimension Pro 16. NEW! Craft the perfect vocal performances with Melodyne Essential 17. Edit audio and MIDI, hassle free, with Smart Tool and Smart Grid 18. Get full control of the timing and feel of your tracks with AudioSnap 19. Custom touch support on touch-enabled devices running Windows 8 20. Get that epic, pro studio sound with the ergonomic ProChannel console strip 21. ProChannel Console Emulator and new Tape Emulator for authentic vintage analog sound 22. NEW! Sculpt your mixes with precision using the new QuadCurve EQ Zoom with Analyzer 23. Add lush reverb with the versatile BREVERB SONAR VST and ProChannel module 24. Includes 8 ProChannel modules - expandable with additional modules (sold separately) 25. NEW! Fine tune your mixes with the 19 included Nomad Factory Blue Tubes FX 26. NEW! Access Vintage-style world-class reverb with Nomad Factory BlueVerb 27. NEW! Get incredible filter and distortion effects with Tone2 BiFilter 2 28. Finalize and master your songs with high-quality Linear Phase plugins 29. NEW! 57 total FX including the new Boutique Suite plus everything in SONAR X3 Studio 30. Share your music on SoundCloud, Facebook, Twitter, and now YouTube 31. It requires Windows 7 or Window 8 in your computer or laptop to get installed.
Buy Cakewalk SONAR X3e Producer Edition
Claim your discount coupon now!